Despite some wintry weather, Caitlin's Smiles Martin Luther King Day of Service welcomed volunteers to help send smiles to children in medical facilities.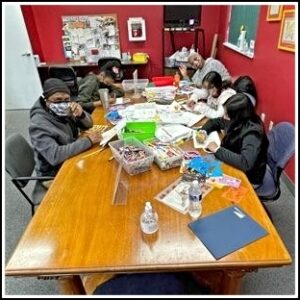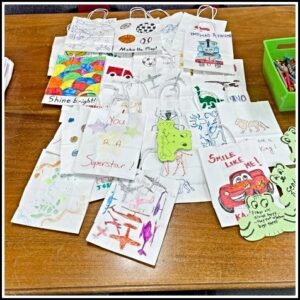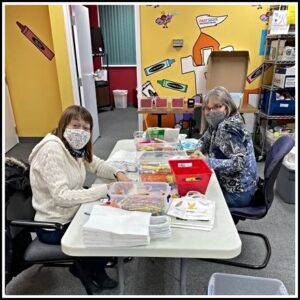 Caitlin's Smiles welcomed many new volunteers to our MLK Day of Service volunteer sessions at Smiles Central. Volunteers from schools, scouts, and more joined us for the day to serve children in medical facilities. Volunteer tasks consisted of creating greeting cards and decorating paper gift bags. The gift bags will be used to hold the contents of our Bags of Smiles which includes craft activities, coloring activities, journal, Play-Doh, and those greeting cards they made, too. The Bags of Smiles will then be sent to hospitalized children. Greeting cards are also placed into Coping Kits which are provided to kids spending time in Emergency Departments and clinics. Coping Kits are smaller versions of the Bags of Smiles.
Local television stations FOX43 and CBS21 covered the Day of Service Volunteer Sessions for their news programs. to view the story presented by FOX43, click here. To watch the coverage provided by CBS21, click here.